Rosneft has Discovered a Large Gas Condensate Field in Yakutia
The Taas-Yuryakh Neftegazodobycha company, which is part of the oil and gas production complex of NK Rosneft, has discovered a large gas condensate field in the Republic of Sakha (Yakutia). More than 40 billion cubic meters of gas and more than 2 million tons of gas condensate have been put on the balance sheet of the State Commission for Reserves. The new field was named Kederginskoye.
Improving the efficiency of reserves replacement is one of the key elements of the Rosneft-2022 Strategy. The company plans to replenish at least 100% of the produced hydrocarbons.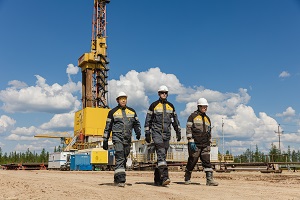 As part of the geological exploration activities, a regional geological model of the field was created, the resource potential was assessed, field seismic surveys were carried out, as well as high-tech processing and interpretation of seismic data.
Rosneft, through its subsidiary Taas-Yuryakh Neftegazodobycha, is carrying out large-scale exploration work in the Republic of Sakha. High efficiency of exploration work (four fields were discovered in three years) is achieved through the use of innovative technologies, an integrated approach to exploration work, effective interaction of Taas-Yuryakh Neftegazodobycha and RN-Exploration geologists with specialists from the RN-KrasnoyarskNIPIneft Institute ( are part of the structure of "Rosneft").